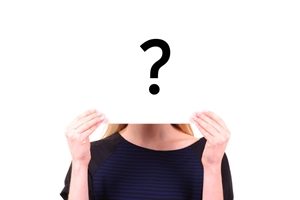 There are over 32,000 accounting services firms in Australia, which generate approximately $19 billion towards the country's economy, according to IBISWorld data. However, new research has revealed that nearly one in 10 Australians have no idea what an accountant does.
A global survey from Xero revealed the nation had the highest proportion of people among the countries polled who didn't understand an accountant's role – 8 per cent. In comparison, just 2 per cent of New Zealanders said the same.
"Any business working with a bookkeeper and an accountant dream-team sleeps well at night."
Even fewer people were aware of what bookkeepers do day-to-day. One-quarter of people in Australia were confused about the role, with New Zealanders showing a similar level of uncertainty (26 per cent).
Those who did know held certain stereotypes of both professions. Nearly 80 per cent of those surveyed said bookkeepers and accountants had reputations as bean counters or number crunchers.
Respected professions
Nevertheless, 58 per cent of respondents saw people in these roles as trusted advisers, while almost two-thirds of individuals claimed the job was vital for the smooth running of the economy.
Head of Bookkeeping NZ at Xero Melanie Morris claimed bookkeeping has come a long way in recent years. She said professionals have moved away from simply handling manual cashbooks to become sophisticated, tech-savvy data managers that are deeply involved in business processes.
"Bookkeepers are the general practitioners for the financials, collaborating between the client, accountant, and other advisors like banks and government agencies for compliance," she stated.
The wide-ranging Xero survey also had good news for single accountants and bookkeepers. Australian respondents said they would prefer to date people in these two professions than they would artists, designers or tradies.
Finding the right accounting firm
Today's accounting firms can cover a broad range of professional services for individuals and businesses. Aside from traditional tax, audit and assurance tasks, firms such as WMC Accounting provide comprehensive business and specialist offerings.
These include risk management, strategic planning, cash management and financing, succession planning and wealth management, to name a few.
"Any business working with a bookkeeper and an accountant dream-team sleeps well at night knowing their accounts are being filed correctly on time, every time; any pain points are managed professionally; and they always have a clear picture of their company's financial health for stakeholders in real-time (not a year's time)," explained Lisa Martin, Xero ambassador.
Would you like to know more about bookkeeping and accountancy services? Please get in touch with WMC Accounting today.